Israel Catholic Tours - View the Holy Land in a fresh and exciting light
Follow along as we take you on a mystical journey into the Holy Land as viewed through our Israel Catholic Tours,  showing you the most important sights in the Holy Land from a Catholic perspective.
While it's true that every location in the Holy Land deserves a spot on your itinerary, if you're planning a trip to honor your Catholic religion by touring biblically-referenced sites, you'll need to prioritize your stops accordingly. Those who have embarked on Israel Catholic Tours often describe having experienced profound personal growth and transformation.
With the assistance of Israel Catholic tours, you will have the opportunity to travel to the Holy Land, which is both a spiritual and historical mecca. You will have the chance to physically visit biblical sites and follow Jesus Christ's paths. As part of a pilgrimage package on a one-of-a-kind and enlightening spiritual journey, we offer the most knowledgeable tour guides possible for the Catholic sites in Israel.
As you walk in the footsteps of Jesus, the Bible will come to life before your eyes. Israel Catholic Tours are once-in-a-lifetime opportunities to visit holy sites you've heard so much about. We think that the sights, sounds, and tastes you'll encounter on your trip will have just as much of an impact on the quality of your recollections as the places you see. These include Jerusalem, Gethsemane, Bethlehem, Jericho, Caesarea, Nazareth, Tiberias, the Sea of Galilee, the Mount of Olives, and the Dead Sea.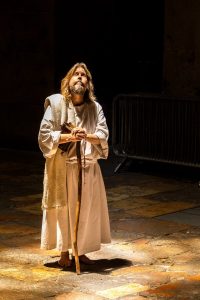 Israel Catholic Tours offer faith-specific itineraries that take in the most significant sites for Catholic visitors coming to the region for spiritual and religious reasons. Our tour guides are experts on all the religious sights. They will enhance your trip by bringing to life the religious and cultural biblical stories of each site you visit. Visualize the scenes from their narratives as you explore the places that matter the most to you.
Groups, congregations, missions, families, friends, and couples can all benefit from our Israel Catholic Tours' itinerary to the Holy Land. Our competent team will take care of all the details of your trip, from hotel booking to transportation, tours, and activities, so you can relax, let your hair down and simply enjoy yourself.