Use a Tour Operator in Israel to plan your trip
We are a top Tour Operator in Israel Company providing comprehensive services to large or small groups and individual travelers. We will ensure that you have a worry-free vacation in this stunning country.
Our tours include hotels, touring, and transportation while in Israel. We offer a variety of tours that can be customized to meet your needs and interests. With their understanding of the history, culture, people, and traditions of the Land of Israel, our guides will lead you on a memorable journey from the north to the south of our beautiful country. 
For your peace of mind while visiting Israel, we arrange and coordinate everything for you. so that you may unwind, sit back, and enjoy the journey! We will handle all aspects of your trip from beginning to end,  including flights, hotels, transportation, sightseeing, and events.
We have access to the best rates because of our established relationships with hotels in Israel. This enables us to provide attractive discounts without compromising on product or service standards. Our qualified guides are Israeli natives knowledgeable about their home country, fluent in English, and can answer your inquiries about Israel's rich history, culture, and society.
A Tour Operator in Israel can assist in building faith-specific itineraries that take in the most significant sites for visitors of all faiths who come to the region for spiritual or religious reasons. Our staff are well-versed in all the attractions the country has to offer and may enrich your journey by sharing interesting anecdotes about the country's religious, cultural, and historical significance. Visualize the scenes from their narratives as you explore the places that matter the most to you.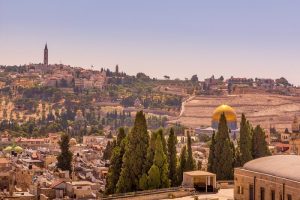 We at Vered Hasharon are dedicated to giving you the best service attainable. We are aware that while on vacation, you want to be worry-free. You want to be able to unwind and have fun. Hence, we handle every aspect of the process for you from start to finish.
Whether you are looking for a Catholic, Christian, or leisure tour, we will prepare the ideal itinerary. We also arrange business and agriculture tours.
This includes handling all the logistics of your vacation, including trip planning, hotel reservations, travel arrangements, and tourist excursions.
Our Tour Operator Company looks forward to helping you plan your forthcoming trip and welcome your questions at any time. Your successful and unforgettable experience in Israel is our top priority.